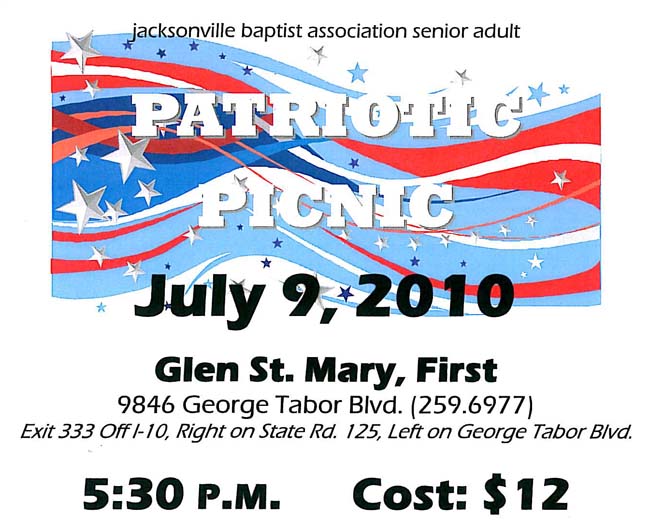 Every year, the Jacksonville Baptist Association produces three Senior Adult Banquets. They are all regularly "sold out" almost in advance. The crown jewel of their banquets is the July 4th Patriotic Picnic. This year it will be on July 9, 2010 at First Baptist Church of Glen St. Mary.
Our seniors love this event and for good reason. There is going to be great entertainment, and a special testimony from Pastor Steve Thompson from Crown Point Baptist Church who will share his experience serving in Iraq with his son.
If you are a senior citizen and would like to join what will sure to be over 400 others in a night of food, fun and fellowship, please contact our church for the details. Seating is limited and will go fast. The cost is $12 per person.