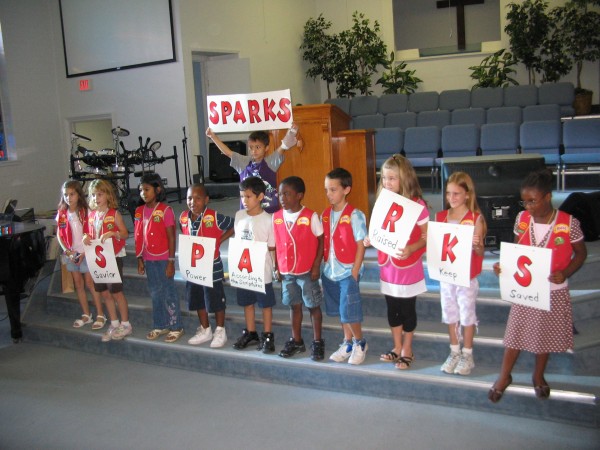 Hogan Baptist Church is blessed with a great Awana program. Our workers enjoy their jobs, and over 60 children enrolled and attended. Fun, fellowship and discipleship is what it is all about.
Through the Awana Program, children and Adults have a great opportunity to grow both in their knowledge of the Lord and in their relationship to Him. It is also a great opportunity for workers to be used by God in the lives of the children.
This past Wednesday night, we celebrated yet another Awana season. Children were recognized for their accomplishments while parents looked on. It was a great time of fellowship.
Enrollment for our next Awana season will open up in September. We are looking forward to what God will do in the lives of these children as well as their families over the course of this summer and in the upcoming Awana season. If you would like to get involved in our Awana program, or enroll your children, please contact the church for more details.
Keep in mind, the fun and fellowship does not have to end here. We invite you and your family to join us for our weekly services. It is both a wonderful time, and an outstanding group of people to share it with. We hope to see you there.